There are morning people who set their alarms at 5 A.M., listen to a podcast while making a healthy homemade breakfast, work out for an hour, shower, and get dressed immaculately, all before heading off to work at 8 A.M. sharp. And then there are those who wake up 15 minutes before (or let's face it, sometimes even after) they have to be at work because they didn't fall asleep until 3 A.M. the previous night. These people, ladies, and gentlemen are what is usually referred to as night owls.
If you self-identify as a night owl, you know that nighttime is when you function the best. And why not? There are less noise, distractions, and people around so you can work without any hindrance. Unfortunately, these people are often forced to work daytime jobs. However, that's not the end of it. There are a number of jobs that you can work at that require or are flexible to after-dark hours. If this sounds like something you're interested in, keep reading!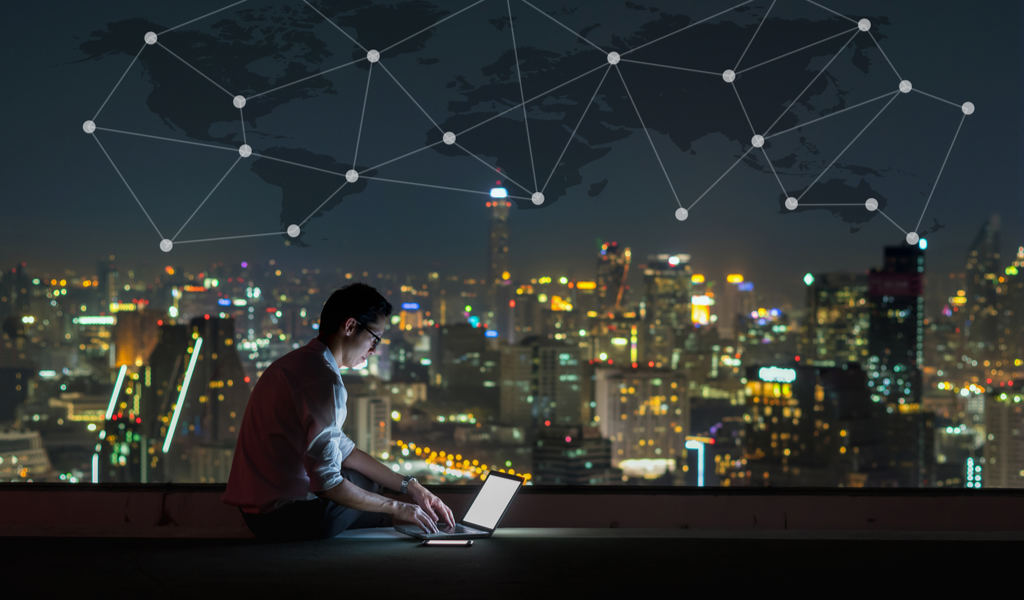 Here are 8 overnight jobs for night owls:
Freelancer
The most attractive aspect of freelancing is that you get to set your own hours. This is perfect for night owls who want to sleep in during the day and work late at night. As long as the work gets done, no one is going to ask you how many hours you worked or whether it was light outside when you did it!
There are plenty of freelance jobs that you can choose from in a variety of different fields, and many of them can be done at nighttime as well. Plus, you can get paid quite handsomely for them too! Writing is one of the most popular options that freelancers choose. Other good freelancing jobs for night owls include transcription, tech-related projects, designing, and more.
Bartender
You can become a bartender without a bachelor's degree or any prior experience, and make quite a decent living off of it too! According to the Bureau of Labor Statistics, bartenders make about $20,000 or less on average every year. However, their actual earnings will be twice or even thrice when you take into account the cash tips they receive, which is what bartenders actually rely on.
Bartenders work night shifts, making this the perfect job for those night owls. Weekends are the busiest times, which means there's an increased demand for bar workers, and the potential to earn a lot more in tips!
Security Guard
Becoming a security guard isn't that difficult to do, and doesn't require any qualifications or experience in many cases. It is also a pretty chilled job, for the most part, as nighttime is usually not very busy. This will give you plenty of free time, while working, to do something else as well.
The downside, of course, is that it can be boring and lonely to work as a night-shift security guard. And the pay isn't too lucrative either, coming at around $28,000 per year. But you can certainly work yourself up the ladder to earn up to $50,000 – so it's not too bad either.
Baker
A commercial bakery may only open from morning to night, but a baker's job is all-day round. This is why bakeries and other commercial baking establishments have shifts for all times of the day. Typically referred to as the third shift, night owls can apply for the nighttime shift which usually starts at around 11 P.M. and ends around 7 A.M.
During this time, bakers prepare the items that are to be sold during the morning rush. Yeasted products like bread, bagels, donuts, etc. take time to proof, therefore, they need to be prepared early.
If this sounds like something you'd be interested in doing, you can apply for a night shift job at your local baker's. Some establishments may ask for a pastry certificate, but most wouldn't bother about that as long as you have some experience with baking. The median salary for a baker is around $27,000 per annum. You won't be swimming in money, but you can certainly make a decent living off of it.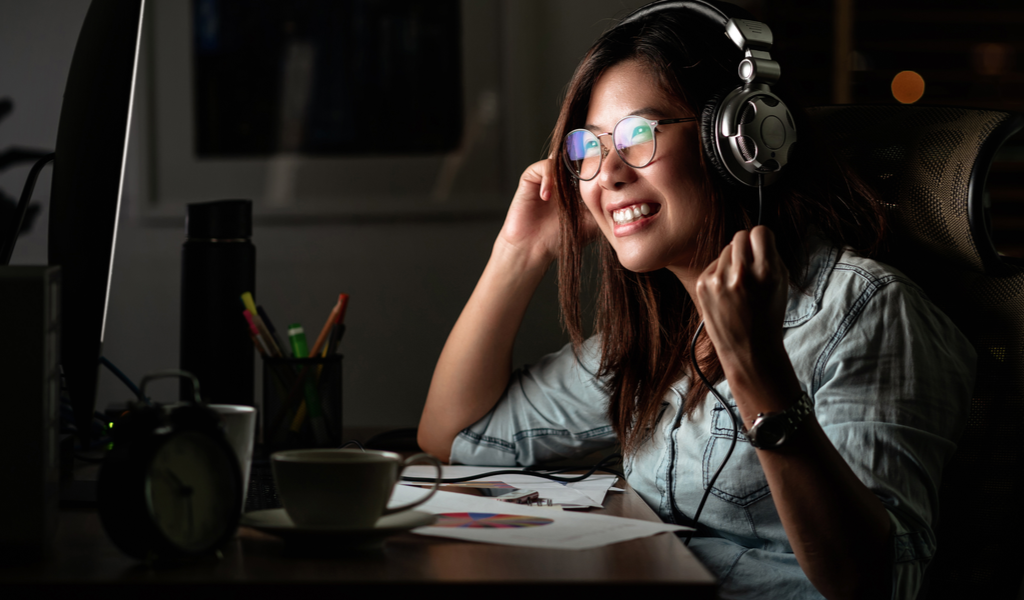 Firefighter
If you were one of those kids who dreamt of becoming a firefighter, why not take up the chance now that you're an adult? You can earn anywhere from $40,000 to $80,000 per year on this job, but becoming a firefighter isn't just about the money.
Apart from the little thing of saving lives, firefighters also work long night shifts in a number of cities. Night owls can take advantage of this. Plus, when there are no catastrophes around, you get to chill out at the fire station, reading, watching TV, cooking, exercising, or doing whatever else you like to do!
Air Traffic Controller
According to the Bureau of Labor Statistics, the average annual salary of an air traffic controller is almost $125,000. Even at the lowest end of the salary range, you could be making about $50,000 per year. This makes it one of the highest-paid night shift jobs you can get!
What's even better is that you don't even need a college degree to become an air traffic controller, although you will have to complete training at the Federal Aviation Academy, which can take two to five months. Once you pass the FAA air traffic pre-employment test; you will need to complete on-the-job training to become fully certified. This can take anywhere from two years to even eight years, depending on your expertise, but the good news is that you will continue to be paid even before that.
Mail Sorter
The US Postal Service is constantly in need of workers, even for the nighttime. Mail sorter is one of those jobs that crop up, especially during peak seasons for packages and deliveries. Overnight shifts usually start at 11 P.M. and end when the mail is sorted, which can last until 6-7 A.M.
Becoming a mail sorter isn't a lifelong career, but it is certainly a viable option for those looking for night shift jobs in the short run. The best part about becoming a mail sorter is that it doesn't require any previous experience or qualifications. Plus, the pay isn't so bad either!
Merchandise Stockers
You've probably never thought about it when you visit a supermarket or grocery store, but there are specific employees called merchandise stockers who are in charge of making sure the shelves are stocked up and look neat and organized.
Apart from making sure everything looks nice, merchandise stockers are also responsible for receiving and updating stock inventory, restocking shelves, removing damaged or defective goods, and more. These workers typically work overnight hours when the store is closed so as not to disturb the customers. They make about $30,000 per year and typically work between 8 P.M. and 8 A.M., i.e., after the store closes and before it opens again in the morning.