Billionaire Warren Buffett Shares His Most Valuable Business & Investment Tips
Being the chairman of one of the world's largest multinational conglomerates has surely taught Warren Buffett a thing or two about investment, but his lessons in money-managing started way before he stepped into the boardroom.
The man is 89-years old now, and coincidentally has an $89 billion personal net worth to match! Buffett is one of the richest men in the world today, and he made most of his fortune by picking the right investments – so we can all definitely benefit from his advice.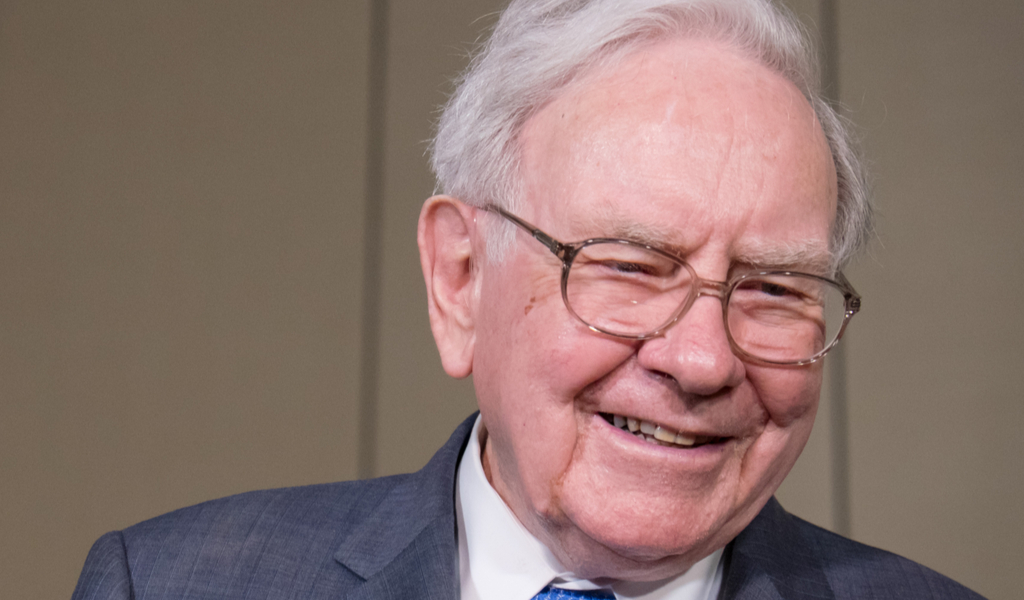 1. Start as Early as Possible
There's no "right" time or age to start a business, or rather, there's never a "wrong" time.
As a clever seven-year-old, Warren Buffett was already a budding entrepreneur. Not only did he start his first business and make it profitable within a few months, but he also sold it too! Warren and a friend bought a pinball machine for just $25, which they placed at the local barbershop. Within a few months, their strategic decisions paid off and they owned more than a few machines all around town. In less than a year, a prominent businessman offered to buy their business, and they sold it for $1200!
2. Educate Yourself
Considering he had been running several businesses before he turned 10-years old, it's fair to say that the investment bug bit him pretty early. By the time Buffett graduated high school, he already knew what he wanted to do. He was so passionate that he wanted to skip college and go right into business. Thankfully, his father was pretty strict about him getting a higher education.
Buffett enrolled in Penn's Wharton School at first but later transferred to Nebraska. He graduated with a BSc. In Business Administration and went on to do his MSc. In Economics at Columbia Business School.
Discussing this business magnate's entire history would take all day long, but it's certainly fascinating to see how he built himself up to where he is now. He is currently the CEO and chairman of Berkshire Hathaway, a company that holds assets worth over $700 billion.
One thing is clear, even though he was massively talented, passionate, and hard-working, education also played a big part in his legacy. We bet he's glad that his dad stood his ground on him going to college!
3. Start Small, Dream Big
If there's one thing to be learned from Warren Buffett's early life, it's that it's never too early to get started on your ambition.
If you want to start a business or make an investment, you don't have to have thousands of dollars in your bank account. Launching it is the biggest step. A few dollars can turn into thousands of dollars; you just have to take the first step – the right step.
4. Make a Selected Portfolio of Businesses
Warren Buffett says that you should have a portfolio of selected businesses that you have thoroughly evaluated and know enough about the industry. This means sticking to a few businesses that you have ample knowledge about instead of spreading yourself too thin.
This is what the billionaire likes to call a person's "circle of competence". He says it's dubious to expect one person to know everything about every company out there, so he/she should pick a few that they are interested in, learn everything they can about those businesses, and hedge their bets.
5. Keep It Simple
According to Warren Buffett, your investment ideas should be simple – simple enough that you can explain the entire concept of it within one paragraph. Keeping things from getting too complicated is a piece of advice that we have heard from many successful businessmen. Buffett says that his many years of experience have taught him that simple ideas are the ones that tend to have the best outcomes.
6. Get the Timing Right
When it comes to investment, Buffett says that timing is crucial. Once you have curated your selected business portfolio and created a simple enough investment strategy, don't jump right in. You must consider the position of the stock market and wait for the right opportunity; but, when that does arrive – don't hesitate or you'll have missed it!