If there's one thing that the COVID-19 pandemic has taught us, it's that life is unpredictable. Even as the world has gone back to its new normal, there are several things that have permanently changed our lives.
Travel has opened back up, but travel costs are at an all-time high. Not only are companies in the tourism industry scrambling to reclaim profit lost due to lockdowns, but demand is also skyrocketing as people who've been stuck in their homes/cities look to travel around the world.
If you are one of these people, there's one thing you may be wondering about. Is travel insurance important right now?
If you ask Amy Danise, chief insurance analyst at Forbes Advisor, it absolutely is! In an interview with HuffPost, she said, "Travel insurance is being seen more as an essential coverage. The pandemic showed us how unpredictable travel can be."
But sudden changes to travel plans aren't exactly a new thing, she says. "Frankly, travel has always been unpredictable ― after all, you don't expect that you're going to get injured or ill before or during a trip. But the pandemic put a spotlight on ways we can increase our financial security, and travel insurance certainly fits that bill," she said.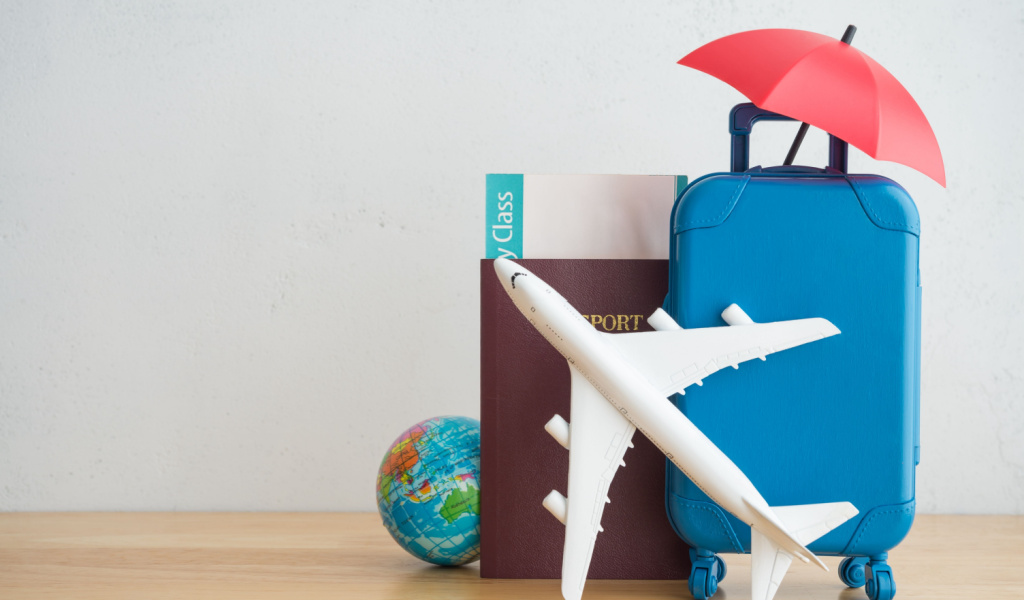 So, if you're still trying to decide if it's worth getting travel insurance, let us talk you through the decision-making process:
What Kind of Trip is it?
Is it a short trip to visit your parents or is it an all-out dream vacation that you've been saving for? Can you afford to lose any deposits and not be too affected by them?
"If you have just dropped a large amount of money on non-refundable trip deposits, travel insurance is already a necessity for you ― unless you can easily afford to lose that money if something goes wrong," Danise stated.
"On the flip side, if you're staying in the U.S. and you have refundable airline tickets and a hotel with a good cancellation policy, you may not need travel insurance because you don't have much to lose," she added.
What Kind of Insurance is it?
Like all other types of insurance, travel insurance also comes in different sizes and shapes. That's why you need to read the fine print and make sure that the coverage is appropriate for your individual needs.
"The biggest mistake that people regularly make with insurance is buying it with just a hope that it'll be useful and protective, but only looking at the fine print when they actually need to use it," said Scott Keyes, author of "Take More Vacations" and founder of Scott's Cheap Flights. "It's all well and good to buy things to give us comfort and peace of mind, but it's important to recognize if you actually need to use this product, it might not be as protective or expansive as you assumed."
To be safe, you can pick a "cancel for any reason" plan. As you may have guessed – this plan allows you to cancel the plan for any reason – even if you've simply decided you don't want to go anymore! This type of travel insurance gained a lot of popularity due to the coronavirus pandemic. Seven Corners, a travel company reported that there was a 180% increase in "cancel for any reason" insurance plans in 2020 when compared to 2019. This trend continued into 2021 and 2022 as well.
This is the only type of plan that can help during a pandemic-like situation, says Konrad Waliszewski, co-founder and CEO of the travel app Tripscout. Plus, "It can still certainly help for all the typical pre-pandemic related issues, such as sickness, injury, or common airline cancellations," he said.
Check If You Already Have Protection
Insurance isn't the only way to get financial protection during travel. In fact, most airlines already provide some insurance for issues such as delayed or canceled flights and lost baggage.
"Be cognizant of what is covered from the beginning," advises Keyes. "I get the sense that people under-account for how much protection they already have without having to buy anything extra."
He notes that a lot of credit cards also provide some form of travel protection. The card that was used for booking the ticket may offer to get you a new ticket of the same price or provide an allowance for new bags/clothes in case of lost baggage.
"Find out the ways you're already protected and then, with that in mind, ask, 'Is it worth it for me to buy extra? Are there other things I'm concerned about?'" Keyes suggested.
Have You thought About Travel Medical Insurance?
Most people tend to think that travel insurance is only useful for covering flight or accommodation costs, but it's also important to evaluate if you need travel medical insurance. This is especially so if you plan to travel internationally to places where the food/environment would be new to you.
"If you're traveling outside the U.S., travel medical insurance is a necessity," Danise said. "That's because U.S. health plans and Medicare generally have little or no coverage outside the U.S. You simply don't want to be traveling abroad without the safety net of medical coverage."
Make Full Use of Your Coverage
If you've decided to purchase travel insurance, make sure you take maximum advantage of it.  "People may not realize the range of problems that travel insurance can cover ― from trip cancellation to medical expenses to lost baggage," said Danise.
Among the other perks that travel insurance covers, she says, are allowances for hotel rooms, meals, and even toiletries if you end up stranded somewhere due to a flight delay.
"People also may not be aware of the assistance available beyond the coverage," she added. "For example, travel insurance companies typically have 24/7 assistance lines. They can help you locate a pharmacy, or help you with a lost passport. Some companies even have concierge services to assist you with fun things like restaurant reservations."