If you've ever taught a teenager to drive, you'll know that there's no better test of your patience and teaching skills than that. When you're finally able to sit in the passenger's without flinching while they take the wheel, you're hit with another unpleasant surprise – the cost of adding them to your auto insurance.
Insurance is typically most expensive for young drivers, and this can be for a number of different reasons. Car insurance premiums are highest for teen drivers because they are less experienced and are more prone to risky behavior. In fact, the CDC says that teen drivers are more likely to not use seatbelts, more likely to speed, more likely to be involved in vehicle crashes at night or on the weekends, and more likely to drive distracted or intoxicated.
A teenager with their own policy may be charged more than $5,000 annually for full coverage, but the average 40-year-old pays about $1,700 in car insurance premiums per year. That's why it makes sense to add your teenager to your existing insurance policy instead of getting them their own. While you can take relief in the fact that premiums will decline as they get older, there are some ways to get a discount on teen driver insurance in the meantime. Here's how you can do it: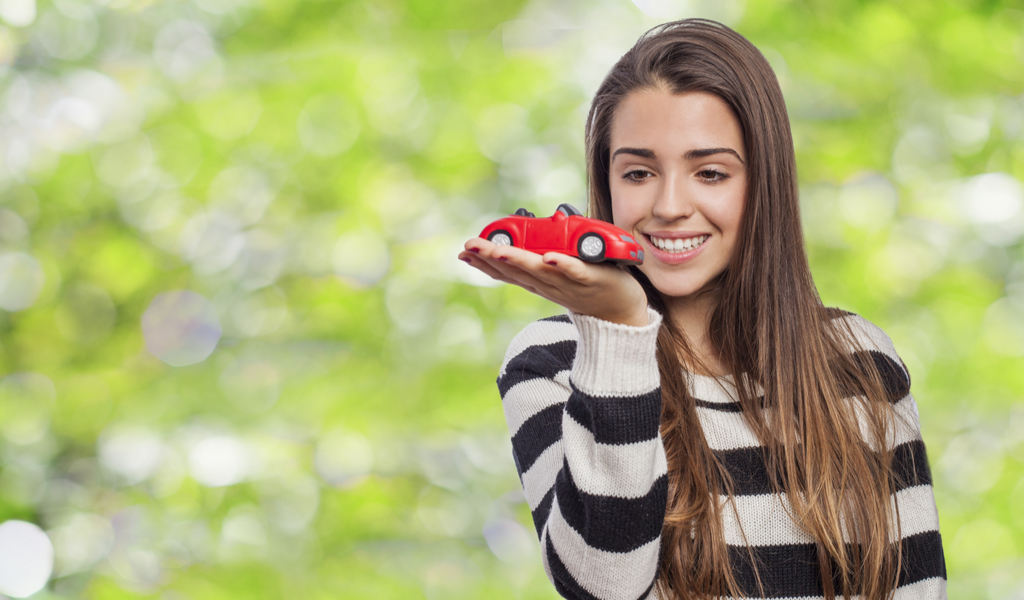 Take a Safe Driving Course
One of the biggest reasons for teenage drivers to be hit with higher premiums is that they are more prone to accidents and risky behavior when compared to other age groups. One way to assure your insurance company that you are a safe driver is to take road safety courses. Geico, State Farm, Allstate, and Travelers are insurance companies that reward drivers with a discount if they complete certain required driver safety training courses.
Good Student Discount
If your teenager is a star student, you can use that to your advantage when it comes to determining car insurance premiums. Insurance companies consider kids who do well in school or college to be less prone to risky behaviors and therefore provide discounts to those who have good grades.
For instance, Allstate has a good student discount available to unmarried drivers of age 25 or younger who have at least a B- average. Similarly, State Farm has a 25% savings scheme for students who have good grades until their last year in school or the age of 25, whichever comes first.
Distant Student Discount
If you have a young driver who lives away from home to attend school or college, you can add them to your insurance at a discounted rate. This is given that their vehicle is parked in your own driveway and wouldn't be applicable if they drive it to their new accommodation. Your kid will also need to live a specified number of miles away, typically 100 miles or more.
From the perspective of the insurance company, if they live far from home and don't take their vehicle with them, they are less likely to drive it and therefore, less likely to get into accidents. This can also be coupled with a good student discount to further reduce premiums.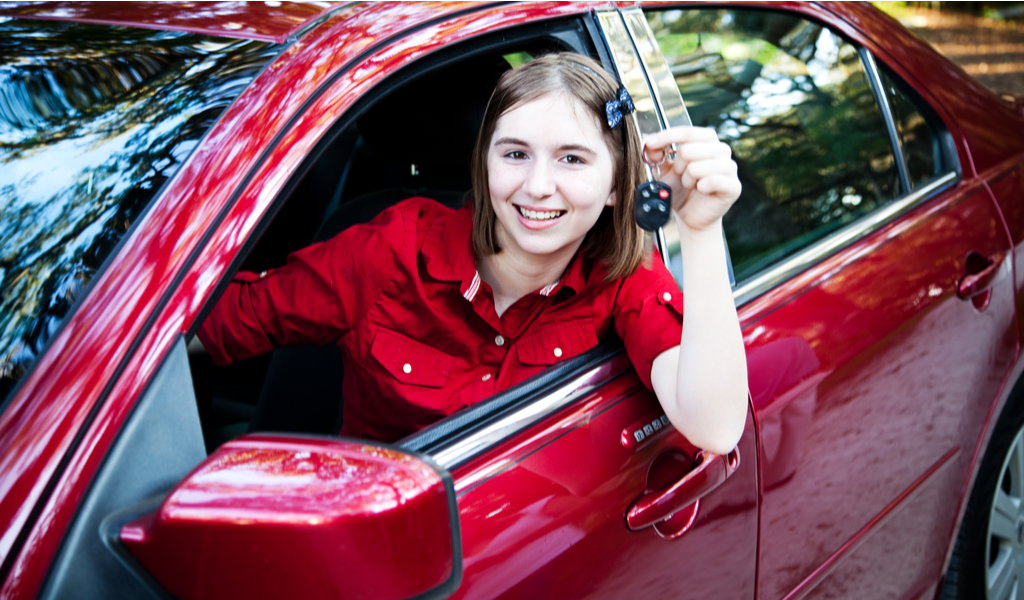 Low-Mileage Discounts
Along the same principles of a distant student discount, a teenager who doesn't drive much may be eligible for a low-mileage discount. Since they drive a low number of miles per year, the risk of them needing reimbursement is low. Nationwide is one insurance company that has a pay-per-mile option through its SmartMiles program where premiums change every month based on the actual number of miles driven in the previous time period.
A Sensible Car
Most young drivers dream of cruising in a fancy new car, but it's probably not possible to buy them a Ferrari or a Porsche. It's far more likely that their first car would be a gently-used Toyota Camry or a modest Honda fit.
Having a broken-in car for a teen driver can actually help you save quite a bit on insurance. However, newer cars can also do the same because they tend to come with better safety features such as anti-theft devices, airbags, and anti-lock braking systems that older cars may not have. Therefore, it's worth carefully considering the kind of car you want to buy your teen and the specialty discounts it might avail you, whether it be brand new or secondhand.
Telematics
With the advancements in technology, you may be able to take advantage of a two-in-one deal: keeping an eye on your teenager's driving habits and getting a discount on insurance premiums at the same time.
A number of auto insurers offer electronic devices that allow the monitoring of driving habits. Allstate has a Drivewise program in which families can enroll to keep track of things like the number of miles traveled by the vehicle, the speeds at which it is driven, the number of hours the vehicle spends on the road, and the frequency in which the brakes are applied hard. This information is then used to calculate a sensible insurance premium that would be way lower than it typically would be!