You probably already know most of the names of the richest people on earth. Currently, Amazon founder Jeff Bezos leads the list, with those such as SpaceX and Tesla CEO Elon Musk, Microsoft co-founder Bill Gates, Facebook creator Mark Zuckerberg, Oracle's Larry Ellison, and Google's Larry Page trailing not far off behind him.
But for now, all of these men are "only" billionaires. There are actually no trillionaires in the world today – although, we might not be far off from getting one! So, who do you think it could be?
Who Will Be the World's First Trillionaire?
While no one knows who is going to be the world's first trillionaire, it is pretty valid to assume that it will be one of the men from the names we mentioned earlier. In particular, experts predict it will either be Jeff Bezos, Elon Musk, or Mark Zuckerberg because they already have hundreds of billions of dollars to their name. If not one of them, it is likely going to be one of the others on the list of Top 10 Billionaires by Forbes.
Elon Musk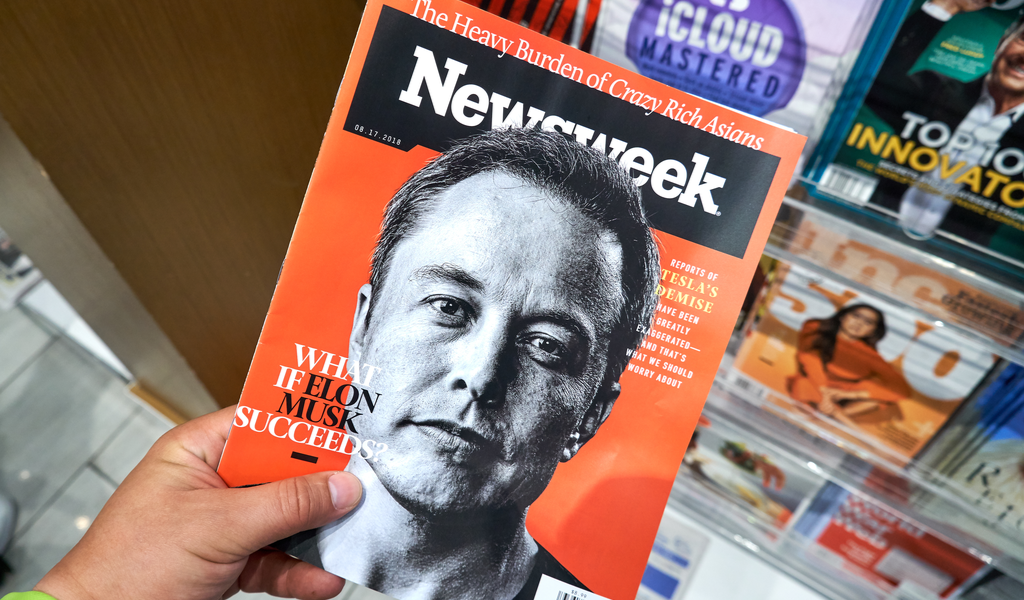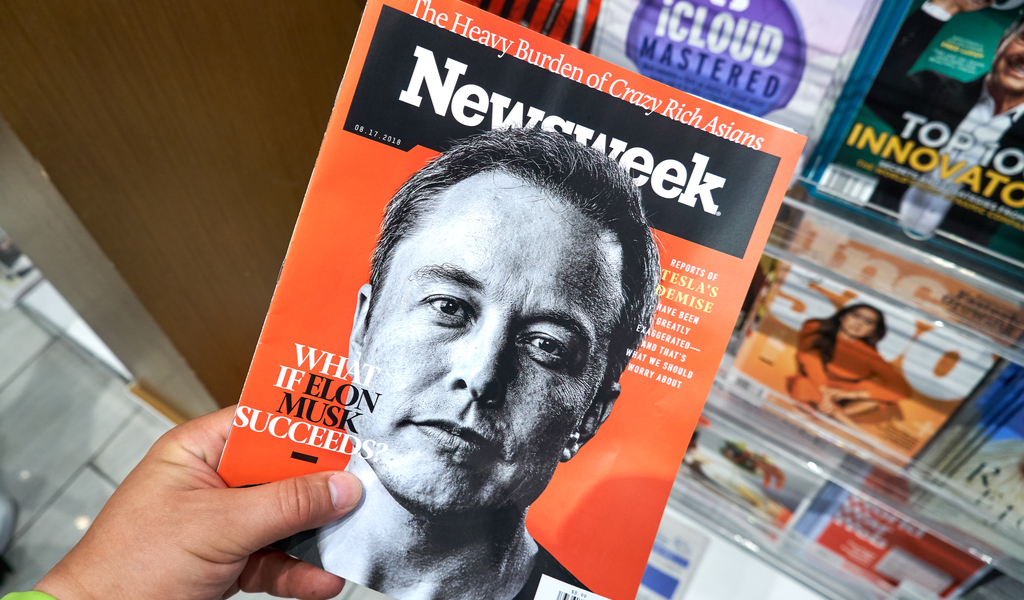 According to venture capitalist Chamath Palihapitiya, who is a billionaire himself, the world's first trillionaire could be Elon Musk. Everyone knows Musk to be the eccentric CEO who continues to push the envelope of space travel and electric vehicles. One of his most interesting goals is to connect everyone around the world to the internet with Starlink – no matter how remote an area they live in.
Perhaps a tad bit more unconventional than that? He wants to colonize Mars!
However, Palihapitiya says that he predicts Musk to be the world's first trillionaire for a different reason. "The world's richest person should be somebody that's fixing or fighting climate change," he told CNBC in an interview.
Tesla isn't just any old car manufacturer. They are also a revolutionary energy company. "They are figuring out how to harvest energy, how to store it, and then how to use it to allow humans to be productive," says Palihapitiya.
Obviously, one cannot overlook the money. Elon Musk and Amazon founder Jeff Bezos often rotate from first to second place (and vice versa) on the billionaires list. They both are valued at more than $150 billion each, so it's not so far-fetched to believe Musk may pass the trillionaire mark first.
Jeff Bezos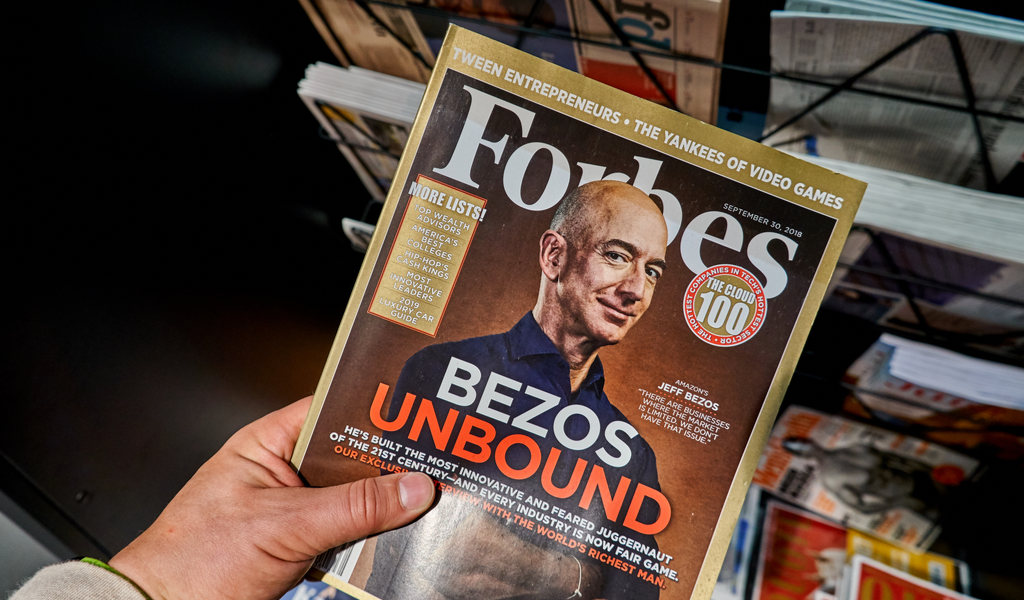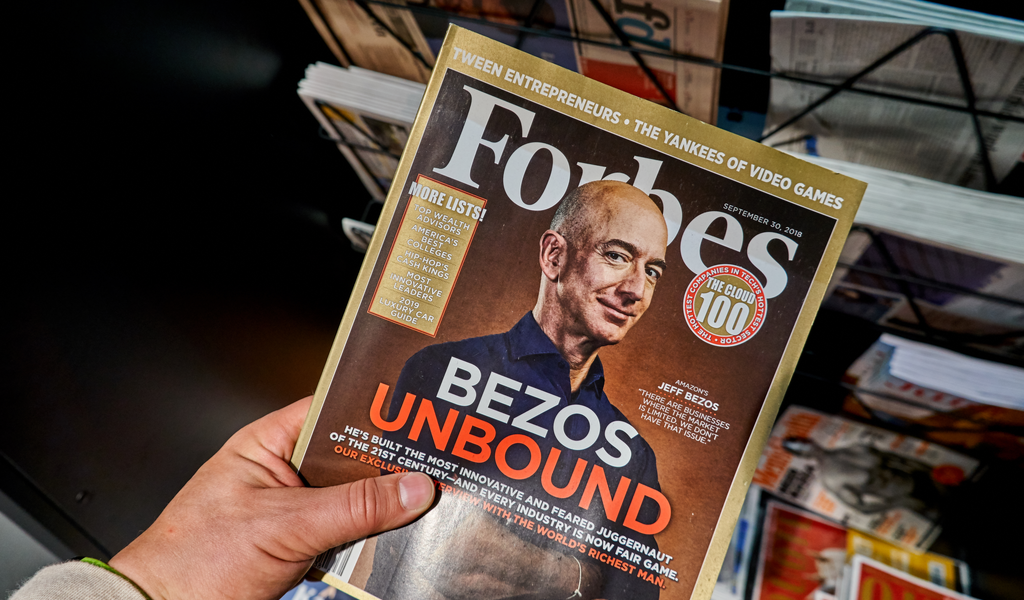 Speaking of the other guy who dominates the richest people of the world list, Jeff Bezos holds the title currently with a net worth approaching $200 billion.
Jeff Bezos is the ultimate inspiration/success story for budding entrepreneurs. Having started a small online bookstore called Amazon.com in his garage back in 1994, Bezos has managed to grow his company to be worth more than $1.5 trillion just 25 years later!
Not to mention, Amazon has completely changed the e-commerce landscape and revolutionized the retail industry. Amazon has become a household name and dominates the sales industry in so many countries around the world.
Amazon's popularity and dominance had been unmistakable even before 2020, but when the pandemic hit and lots of local stores were going out of business – Amazon grew like a giant on speed. People began relying on online purchasing and delivery services more than ever before, with Amazon being the go-to for anything from baby formula and diapers to electronics and appliances.
In 2020 alone, Jeff Bezos's net worth grew by around $30 billion!
Business Insider predicts that if Jeff Bezos's net worth continues to grow at the rate it has been over the past five years – which is around 34% – he could become a trillionaire by as soon as 2026! If that prediction comes true, Bezos would be 62 years old at the time he becomes the world's first trillionaire.
A Comparisun report also predicts that Bezos would be the first to hit a trillion dollars in wealth. But the report also predicts that Facebook's Mark Zuckerberg could be the youngest person to surpass the trillion-dollar mark. At his current growth rate, Zuckerberg would only be 51 years old by the time he hits trillion dollars.
"Of the 25 individuals we analyzed, only eleven realistically have a chance of becoming a trillionaire during their lifetime, based on their recent rate of wealth growth," said the report.
However, it is worth noting that the Comparisun report came out before the Covid-19 pandemic hit, which has managed to boost a meteoric rise in the wealth of both Bezos and Elon Musk.
Bill Gates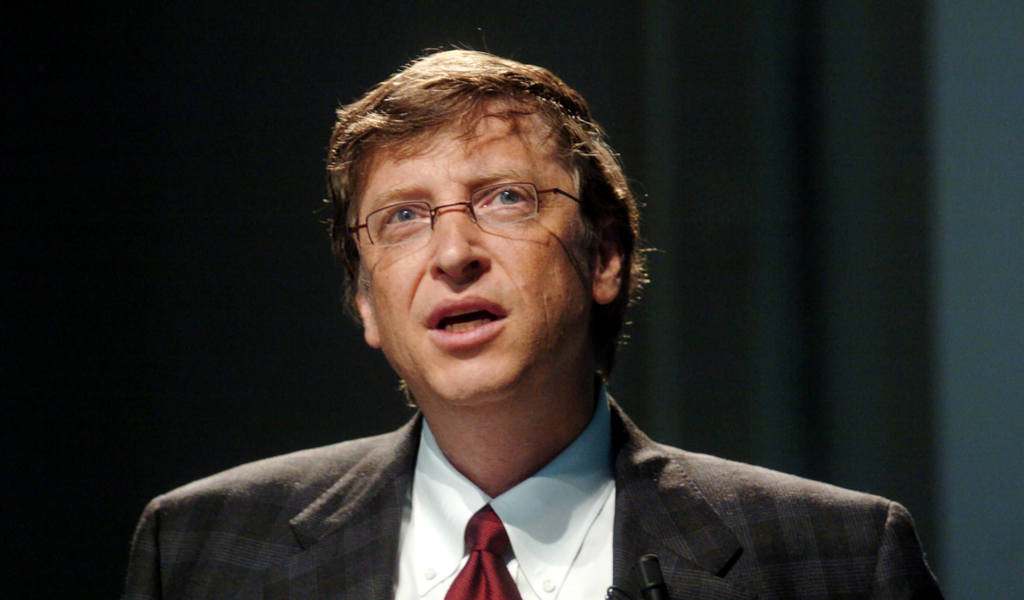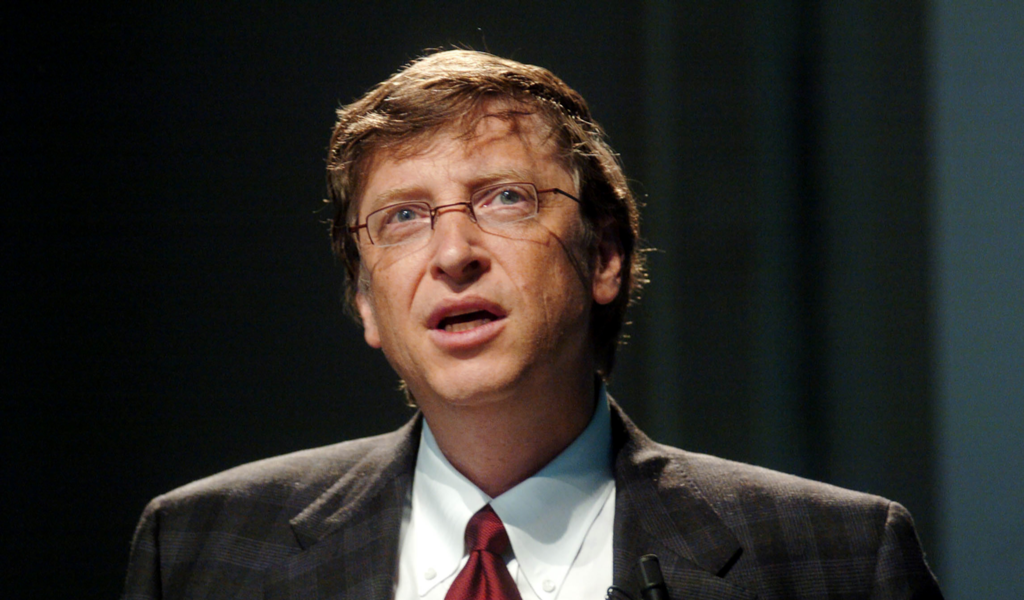 Currently sitting at third place on the world's richest person list, Bill Gates has a net worth of over $140 billion. In 2018, an Oxfam report predicted that Gates could be the first person to reach $1 trillion.
"As of 2013, Gates had donated at least $28 billion to the Gates Foundation. Unless the 61-year-old can figure out how to give even more away in the coming years, he could enter a never-before-seen class of wealth by the time he's 86."
Others
Other men sitting at the top of the world's richest list include the likes of India's Mukesh Ambani, whom Comparisun predicts will surpass $1 trillion in wealth by 2033, or founder of Alibaba, Jack Ma, who may get there even earlier by 2030 at the age of 65. The report also states that Chinese real estate tycoon Xu Jiayin will follow Bezos to become the second trillionaire in the world in 2027!
Of the others who are in the running to become the world's first trillionaire, we have Ma Huateng, Chairman and CEO of Tencent Holdings, Bernard Arnault, CEO of Moet Hennessy parent LVMH, Steve Ballmer, former CEO of Microsoft, Dell Technologies founder Michael Dell, and Google co-founders Larry Page and Sergey Brin.
As we mentioned earlier, Facebook's Mark Zuckerberg isn't likely to be the world's first trillionaire, as he is predicted to pass that mark a whole decade after Jeff Bezos. But even so, he would be the youngest to ever do so, even 15 years later from today!
We can only make predictions, but predictions are all that they are. Who knows what can happen in the next five years? No one predicted the coronavirus pandemic would leave as much an impact on the world as it did, so a similar event could boost or even hurt the potential of one of these men.
We can't know who will be the world's first trillionaire until it happens, and it seems like we won't have to wait that long either. Whoever it is, the winner will go down in the history books as a legend – and for good reason!